Frustration-driven research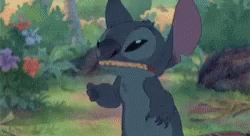 Frustrations
Where can I find SPARQL endpoints?
Which tool can I use to access them?
Is my query valid?
Why is my query invalid?
Developed for us
No install required (web app)
Syntax highlighting
Syntax checking
Accessing any SPARQL endpoint
Prefix, property and class auto-completion
Pre-populated list of SPARQL endpoints
Problems and limitations
Inconsitent error reporting
Unknown endpoint capabilities
Lowest common denominator
What about developers?
Looks nice, I want this on my endpoint
I want to render the results differently
I want to use this (or part of it) in my tool
Stand-alone client-side javascript packages: YASQE, YASR and YASGUI
Plugin architecture for rendering SPARQL results
Published via CDNs and package managers for easy re-use
Impact
160.000 queries via https://yasgui.org

Man vs. Machine: Differences in SPARQL Queries (USEWOD 2014)
YASGUI: Feeling the Pulse of Linked Data (EKAW 2014)

Page view stats of third-party websites, tools and endpoints incomplete or not available